Hong Kong will finally see a waste-charging scheme come into force, after years of campaigning by the city's green groups and delays by lawmakers. On Thursday (August 26), the Legislative Council of Hong Kong (LegCo) approved the new bill, which will require residents to pay for their rubbish—a move aimed at encouraging recycling and waste reduction. 
Passed on Thursday, the new law will require households to pay for how much rubbish they throw away. Approved by 37 legislators with only one opposing vote, the waste-charging bill is expected to come into effect in 18 months time, with the government saying it will use the time to prepare for the scheme and launch local education campaigns to educate Hong Kong citizens on how the new law will work.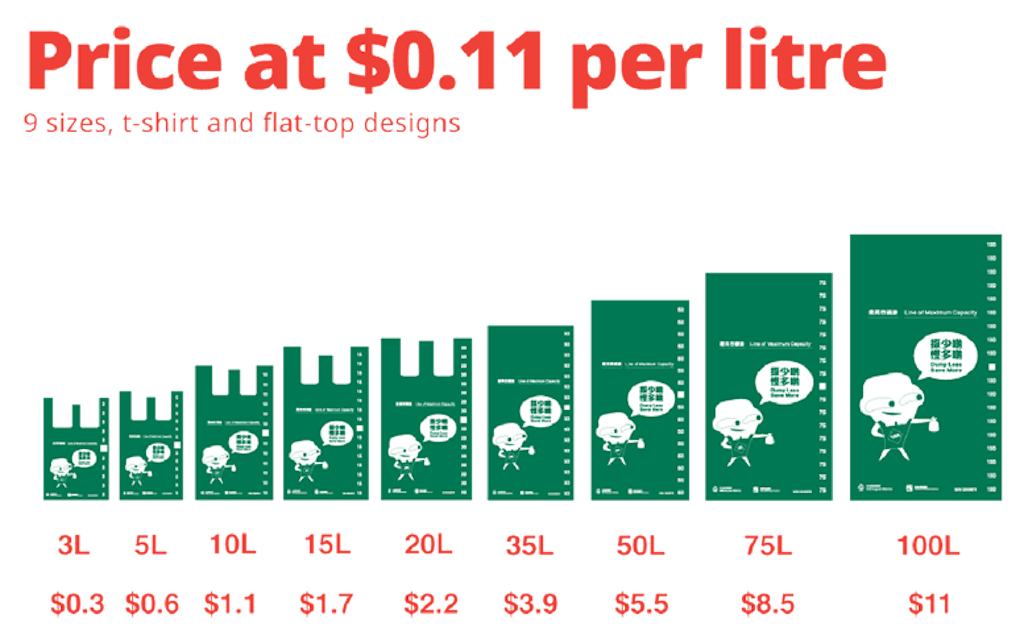 Hong Kong's waste-charging scheme will require people to pay for how much waste they produce through special bags. (Image: EPD)
The waste-charging bill will require residents to throw out their trash in special bags, which come in different sizes. Currently, there is no information on what material the bags will be made from. 10-litre bags will cost HK$1.10, while a 15-litre bag will cost HK$1.70. On average, this will equate to around HK$33 to HK$55 per month for each average household to throw out their rubbish. 
Aside from residential households, operators of street-level shops who use the government's waste collection services will also be covered under the law. Meanwhile, industrial and commercial sites that use private collection services will pay a "gate fee" of around HK$365-396 per tonne of waste produced. 
Low income families will likely be provided with government subsidies to pay for the bags. 
The Environmental Protection Department (EPD) says the bags will be available for purchase at post offices, gas stations, convenience chains and vending machines. Items that do not fit into any of the bag sizes will have to be tagged with a HK$11 special label. 
It is aimed at curbing excess waste, while boosting recycling rates in the city, which is among the lowest in Asia. Waste disposal has risen every year, putting greater pressure on the city's nearly overflowing landfills and fuelling high-emissions incineration. 
In 2019, data from the EPD showed that the average waste disposal rate per person in Hong Kong has reached the highest levels since records began in 1991.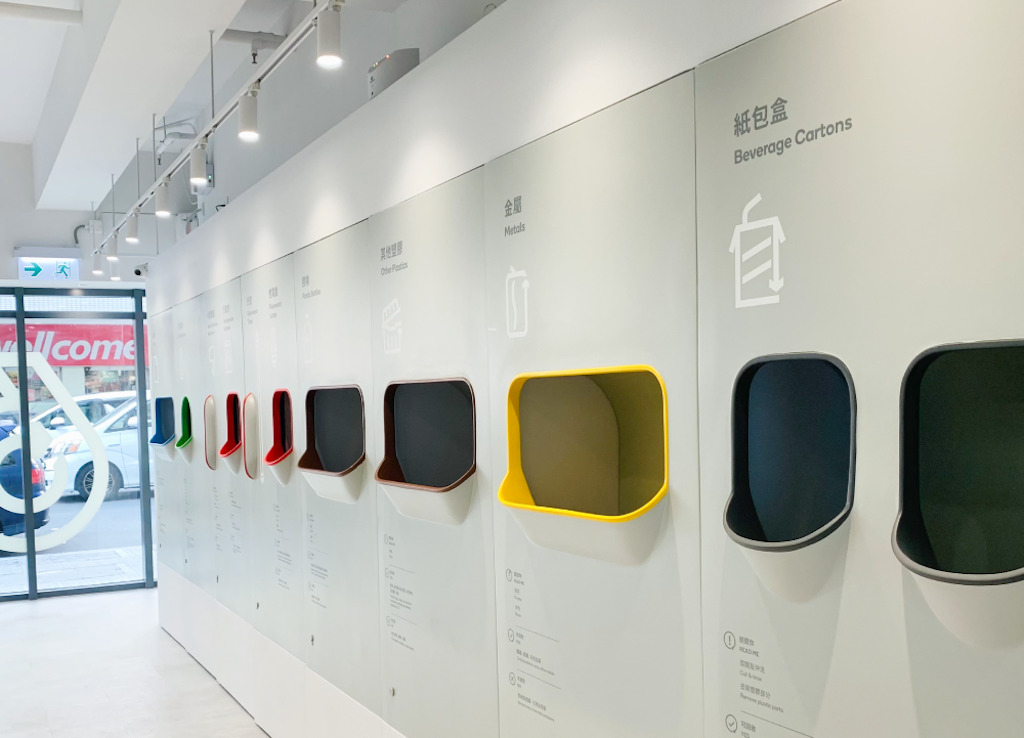 Hong Kong wants to encourage residents to recycle. (Image: EPD)
Commenting on the passing of the bill, which was first proposed back in 2018, the Liberal Party's Frankie Yick said: "This is what the whole [of] Hong Kong is looking for." 
"I believe Hong Kong people do have the desire to minimise all this solid waste," Yick added. 
Hong Kong's new waste policy has been years in the making, with environmental campaigners lamenting over the slow progress made over the years. The process has been fraught with delays, with LegCo effectively shelving discussions back in June 2020, due to the political and social climate.
At the time, reporters at local news HK01 revealed the lack of proper recycling infrastructure in Hong Kong, further adding to mounting concerns over the city's handling of its waste crisis. In their investigation, the reporters found that plastic bottles collected in recycling bins at residential housing estates had instead been sent to landfills.
GREEN @ COMMUNITY recycling centre in Hong Kong (Source: Green Queen)
Waste reduction requires regulation
Hong Kong's new policy is somewhat in line with new Extended Producer Responsibility (EPR) regulations that are taking effect across the world, where the focus is getting businesses to shoulder the costs of waste management. Maine recently became the first US state to shift the burden last month, requiring companies to pay for the cost of recycling their product packaging.
Studies have shown that strong consequences are necessary to help consumers and businesses make a dent in decreasing their waste. Waste-charging schemes can help introduce behavioral changes such as reduced packaging use, increased recycling, and a more circular approach to product manufacturing.
Written by Sally Ho, Green Queen's resident writer and lead reporter. This post is originally from Green Queen