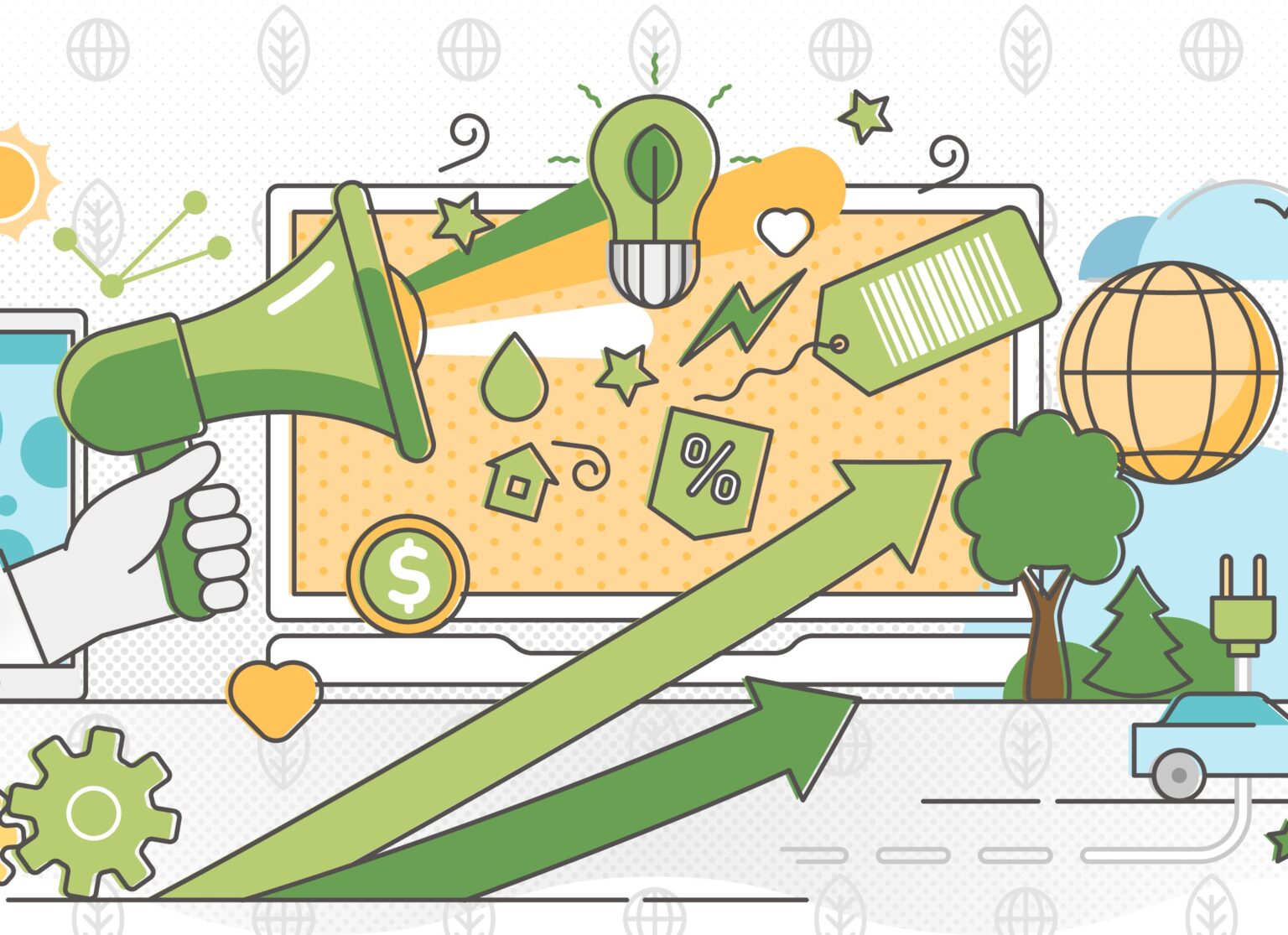 Nonmarketers often (wrongly) denounce marketing as evil, anti-environmental consumerism: Its sole objective is to create unnecessary demand for damaging promotions such as short, low-cost flights or "two for the price of one." Modern marketers know that the art and science of marketing is more complex than that; they need a deep understanding of customers and the society they live in to define offerings and products that align to their company's purpose and deliver profitable growth.
A massive spending influx on green technologies — which includes incentives for consumers to invest in everything from electric vehicles to home energy improvements — will make consumers not only more aware of their options but also more likely to choose other green purchases. Despite these enormous opportunities, however, even CMOs in firms that want to be more sustainable don't know where to start:
Globally, the C-suite isn't unified on the urgency of action. In Europe, 57% of C-level leaders see sustainability as the main factor in business disruption; in North America, 24% of CEOs see climate change as a major risk. This lack of executive agreement on the urgency of action means that many firms' environmental sustainability efforts are tactical grassroots actions by motivated employees.
Green consumer polarization is a pretext for inaction. In the current economic and geopolitical context, difficulty in predicting how quickly green consumers will demand environmentally sustainable brands is often a pretext not to act. Many consumers say that they care about the planet, but there is a huge gap between their beliefs and their continued prioritization of price, product quality, and convenience.
Customers don't trust firms to live up to their green commitments. According to Forrester's 2022 data, only 28% of US and 30% of European online adults trust companies when they say they will commit to reducing climate change.
Greenwashing fears make marketers wary. According to Forrester's Q2 B2C Marketing CMO Pulse Survey, 2022, 76% of B2C CMOs would like to communicate more on green initiatives but fear greenwashing.
Master Six Levers To Activate Sustainability In Your Marketing
The fundamentals of marketing — customer understanding, brand strategy, and brand experience — haven't changed. As businesses embrace the green market revolution, however, CMOs must master six levers to activate sustainability in their marketing and communications. These levers aren't new, but they are critical for CMOs' mission to differentiate on their green credentials and build consumer trust:
Purpose. Make environmental sustainability a core operating principle.
Value proposition. Innovate sustainable offerings and business models.
Ecodesign. Collaborate to embrace systemic total product design.
Cocreation. Partner with like-minded stakeholders to unleash creativity.
Cognitive science. Nudge consumers to activate sustainability in context.
Storymaking. Communicate new positive climate solutions.
Read more here